Andy Clark (UK)
06.04.2019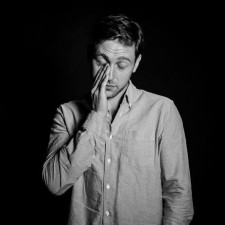 Ein Abend voll vereinnahmender, kritischer Ehrlichkeit versehen mit der richtigen Dosis Ironie und britischen Humors. Nachdem ANDY CLARK bereits mehrere Alben unter verschiedenen Künstlernamen veröffentlicht hat, kehrt er unter seinem richtigen Namen auf die Bühnen zurück. Im Gepäck hat er die neuen Songs des Album "I Love Joyce Morris", eine augenzwinkernde Ode an den Apfel (Ja, wirklich!), welchen er begonnen hat anzubauen.
"But For You", die neues Single des Albums, erscheint am 15. März 2019!
//////////////////////////////////////////////////////////
Greywood Records proudly present the latest member of the pack: ANDY CLARK!
An evening with a captivating critical honesty through the beam of irony.
Having recorded several albums under different aliases and influences that fall under eclectic yet 70's tone, ANDY CLARK! returns to the stage under his own name, with a new yet to be released album "I love Joyce Morris", as an ode to the apples he started growing.
The new single "But For You" is going to be released on March 15th, 2019.

"The bitter/sweet singer/songwriter of the season"
— Rolling Stone

"Achingly lovely voice"
- Phil Jupitus, BBC
"A great songwriter and a great singer"
- Aled Jones, BBC & ITV
"Blissful guitar work"
- Folkwords
Welcome To The Party - Official Music Video
https://www.youtube.com/watch?v=kZ40qMh6Un4
FOLLOW
https://www.andyclark.org/
https://www.instagram.com/thisisandyclark
https://open.spotify.com/artist/2XgoS9d6jpmvvzzhz2evUI?si=4KCmVkFiSJGTBKh9QWxsWg
https://www.facebook.com/thisisandyclark/