Adam Giles Levy (UK)
28.06.2019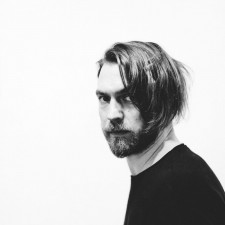 Kraftvoller, explosiver Alternativ Rock, durchtränkt von Blues.
Indem er sich seinen Namen auf der Straße machte, entwickelte der britische Künstler Adam Giles Levy ein Talent, instinktive und ehrliche Musik zu erschaffen. Ob allein oder in Begleitung seiner Band, liefert Adams sich erhebende, düstere Stimme seine tiefempfundenen, durch Poesie und Beobachtung des Lebens inspirierten Lieder.
Seine zweite EP "Peninsula" wurde innerhalb von 5 Tagen in Spanien aufgenommen und erschien 2018. Das Resultat ist Alternative Rock mit einer schwer zu fassenden Rohheit.
---
"From the opening killer riff,
to the dreamy end it holds you transfixed." — Peninsula, 3 Songs and Out
"An authentic troubadour and one to watch.
A diamond in the rough ready to be discovered." — La Hormigonera Rock
---
Powerful, bold and explosive alternative rock, steeped in the blues. Making his name out on the road, emerging UK artist Adam Giles Levy has a talent for creating music which is instinctive and honest. Whether solo or accompanied by his band, Adam's soaring, gritty voice delivers his heartfelt songs inspired by poetry and observations of life. Searching for reinvention Adam left London for Vancouver in 2012 where he spent time performing, writing and recording. While in Vancouver Adam formed writing partnership, "Coloured Sky" who's self-titled debut EP was published by Anthem Records, Toronto (2013). Adam also met now long term producer and collaborator, Alex Gamble. Together they recorded two demo records and Adam's debut EP, "Unravelled" (2016).Following the release of "Unravelled" Adam headed out on the road playing close to 200 shows in Canada, Spain and the UK. "Unravelled" was also featured on BBC Music Introducing and Spanish national radio station, RNE 3. Adam's second EP, "Peninsula" was released in September 2018. Looking to capture the immediacy of a live performance, much of this new record was recorded in single takes with his band during five days in a studio deep in the Catalan countryside. The result is alternative rock with a rawness hard to capture through over-production. Adam will be touring "Peninsula" in Europe with confirmed dates in Belgium, France, Germany, Italy, Spain, Sweden, the Netherlands and the UK.Touring highlights to date include showcase performances at Live at Heart, Örebro, Sweden, supporting award winning and international artists like Mike Dawes, Newton Faulkner, Noah Gundersen and William Fitzsimmons and performing at festivals such as Dresden Jazztage (Germany), (a)phonica (Spain) and Foramuralla (Spain).
For fans of: Fink, Robert Plant and Rival Sons."An authentic troubadour and one to watch. A diamond in the rough ready to be discovered." La Hormigonera Rock, live review"From the opening killer riff, to the dreamy end it holds you transfixed." 3 Songs and Out, Peninsula review
_______________________________
https://www.facebook.com/adamgileslevymusic/
http://www.adamgileslevy.com/
https://www.youtube.com/watch?v=QhG7ZECoRS4