aNNika (AT)
31.10.2020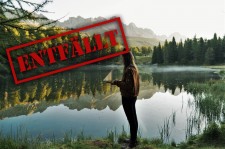 Krakauer Ritter, tanzende Tiger, Wiener Straßenbahnfahrten, Liebesgeschichten zwischen Möwen und Skorpionen, straßenmusizierende Piraten, tödliche Wahlergebnisse, 29 Knochenbrüche.

Beinahe fünf Jahre nach ihrem Debütalbum "Smells Like Home" stellt Singer/Songwriterin aNNika ihr zweites Studioalbum "LUV" (VÖ: 13.03.2020 bei Kleio Records) vor. Ähnlich einem Kurzgeschichten-Band verpackt die Wiener Musikerin ihre Erlebnisse episodisch und in charmanter Band-in-a-Room Ästhetik als zehnteiliges Werk, bei dem neben mehreren Seillängen Seemannsgarn auch die Liebe eine wesentliche Rolle spielt.
In den von ihr auserwählten, in dieser Zeitspanne entstandenen Songs erinnert aNNika alias Annika Prey in druckvollen Passagen an Ikonen wie Dolores O'Riordan (The Cranberries) oder Alanis Morissette, während ruhigere Parts zuweilen einer Mira Lu Kovacs ähneln. Konzertbesucher*innen vergleichen die Wiener Songwriterin auch mit Künstlerinnen wie Björk, Feist oder Ani DiFranco.
Der Titel des Albums "LUV" spielt - neben der englischen Slang-Schreibweise (Luv/Love) - auf den Terminus der Seemannssprache an. Es ist die dem Wind zugeneigte Seite, die im "Luv" liegende, jene, die als erstes auf den Luftstrom trifft und diesen durchstößt.
Neben Liebeserklärungen an Personen, Tiere und Städte ist das Album für aNNika auch ein Werkzeug emotionaler Bewältigung und Verarbeitung ("I am Fine") .
Im Zentrum stehen jedoch launige Geschichten, die von Krakauer Rittern, die von ihrem geldgierigen König zu einem Dasein als Tauben verflucht werden ("Fate"), über eine ungewöhnliche Romanze zwischen einer Möwe und einem Skorpion ("Seagull"), bis hin zu einer Ode an die Hauptstadt Südtirols und Österreichs ("Sleeping Beauty Bolzano", bzw. "Wien") reichen.
Für "LUV" tat sich aNNika (Gesang, Gitarre, Ukulele) mit Produzenten Thomas Böck zusammen und feilte mit ihm gemeinsam am Sound ihrer Band (Joana Karácsonyi - Cello, backing vocals, Lukas Popp - Kontrabass, backing vocals und Sebastian Simsa - Schlagzeug).

---
Five years after her debut album "Smells Like Home", aNNika releases her second studio album "LUV" (release: 13 March 2020 on Kleio Records). Similar to a short story volume, the Viennese singer/songwriter tells of her experiences in episodes, in a charming band-in-a-room setup as a ten-part work in which she, in addition to several rope lengths of seaman's yarn, sings about love.
"LUV" comes out mid-March containing her long thought of and distilled choice of ten songs making a listening experience that is of itself more than the sum of its parts, a whole cohesive work! It brings you to hear a singers crystal clear voice over playful band arrangements in a sound as though you are sitting in a cozy living room.
In some parts, the voice of aNNika, aka Annika Prey, is reminiscent of legendary icons like Dolores O'Riordan (The Cranberries) or Alanis Morissette whilst dwelling in calmer waters occasionally resembles Mira Lu Kovacs (5K HD, Schmieds Puls). Other listeners associate the Viennese songwriter with such greats as Björk, Feist or Ani DiFranco.
For her upcoming album, aNNika (vocals, guitar, ukulele) teamed up with producer Thomas Böck with whom she worked together on the sound of her band, consisting of Joana Karácsonyi (cello, choral singing), Lukas Popp (double bass, choral singing) and Sebastian Simsa (drums, choral singing). The band-in-a-room character of the production can be seen as the guiding thread of the upcoming album and perfectly underlines the hesitant-charming, yet crystal-clear voice of aNNika.
_________________________
https://www.facebook.com/annikamusic.at
http://www.annikamusic.at/
https://www.youtube.com/watch?v=BbbzZOC_yJM
---
Foto: Michael Preston