Secret Circus / Gleewood (SWE/USA)
21.09.2017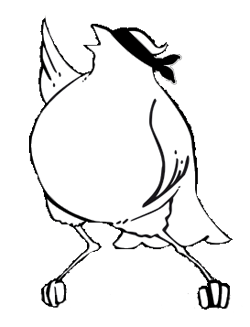 Pagan Country und Psychedelic Rock von Secret Circus (SWE/USA): vielschichtig variiert der der Sound von sehr sanften nostalgischen Gefühlen hin zu bombastischen und explosiven Klanglandschaften. Von Anfang bis zum Schluss liefern sie ein reines Klangerlebnis. + New-Southern Folk Rock (USA) von Gleewood: Americana/Folk-Band aus New Mexico, das sich durch Blues, Folk und Rock'n'Roll groovt. Jhett und Callie Sioux's Texte gefallen Folk und Roots-Musik-Enthusiasten und bringen eine Energie, die zu dynamischen Jams anschwillt
------
SECRET CIRCUS
Pagan Country, Gangster Folk and Death Jazz - alles zusammenmischen und das Ergebnis ist die schwedische Band Secret Circus".
Obwohl die Zwillinge Klas und Joel Ahman ursprünglich aus Stockholm, Schweden kommen, haben sie den Südwesten der USA zu ihrem Winterdomizil gemacht und bemühen sich dort seit ihrer ersten US Tour 2011 Boden zu gewinnen.
Die Fans und die Presse beschreiben sie oft als eine Mischung aus Pink Floyd un dDire Straits mit einem Schuss Hendrix. Die Band lebt im Rock-Genre, aber der Kontrast der Ostsee-Inselwelt, den Wäldern und dem Schnee Schwedens einerseits und den staubigen Ölfeldern und dem ungezähmten Land von West Texas, zusammen mit der verstörenden Leere der Wüste New Mexikos, den Bergen Colorados und den Hügeln von Ruidoso auf der anderen Seite, findet sich in ihrem Sound wieder: vielschichtig variiert er von sehr sanften nostalgischen Gefühlen hin zu bombastischen und explosiven Klanglandschaften. Von Anfang bis zum Schluss liefern sie ein reines Klangerlebnis, das die Zuhörer emotional bindet und ein fast dreidimensionale High Dynamic Range, das man am besten Live oder mit auf dem bestmöglichen Soundsystem und mit einem Glas guten Whiskeys auf der Armlehne genießt.
---------
Pagan Country, Gangster Folk, and Death Jazz - blend these together and you have the Swedish twin band "Secret Circus".
Although originally hailing from Stockholm, Sweden, the band has made the Southwest USA their winter home and primary hunting grounds since their first US tour in 2011. They flee the cold winters of Sweden to spend the season touring the continent and in their studio "Secret Circus Studio" in Roswell, NM.
Fans and press often describe them as a mix of Pink Floyd and Dire Straits with a hint of Hendrix. The band lives in the Rock genré, but the contrast of the Archipelago of the Baltic Sea, the forests and snow of Sweden on one hand, against the dusty oilfields and outlaw country of West Texas, along with the vast emptiness of the New Mexico desert, the Mountains of Colorado, and the hills of Ruidoso, their sound is eclectic, varying from very mellow nostalgic feels to bombastic and explosive soundscapes. They set out to present a high fidelity experience from start to finish that will keep the listener emotionally invested throughout and are known for their three dimensional ambiance with huge dynamic range that is best experienced either Live or on your best sound system with a glass of your favorite whiskey on the armrest.
Members:
/ Klas Ahman /
/ Joel Ahman /
____________
https://www.facebook.com/secretcircusband/
https://secretcircus.se/
https://www.youtube.com/watch?v=dO1shUK9Sc8
___________________
--------------------------------
GLEEWOOD
Gleewood ist eine Americana/Folk-Band aus New Mexico, das sich durch Blues, Folk und Rock'n'Roll groovt. Jhett und Callie Sioux's Texte gefallen Folk und Roots-Musik-Enthusiasten und bringen eine Energie, die zu dynamischen Jams , gespeist aus den psyhedelischen 60ern, anschwillt.
Nach der Veröffentlichung ihres ersen Albums 2014 spielten Gleewod mehr als 200 Konzerte im Jahr.
Ihr neues Album "Sweet, Sweet Time" macht deutlich nostalgische Anspielungen auf Vintage Folk Rock Bands wie The Animals, Buffalo Springfield und Lindisfaren und setzt sich mit dynamischem und progressivem Songwriting höflich über gewohnte Grenzen hinweg. Gekleidet in Silber, Türkis und Denim bringen Gleewood mit stimmlicher Rafinesse und einem mitreißenden Bühnenprogramm ein South-West-Patina ans Gute, Böse und den Blues (teh Good, the Bad and the Blues).
-------------------
Gleewood is a New Mexican husband/wife fronted Americana/folk rock band that grooves through blues, folk, and rock 'n' roll. Jhett and Callie Sioux's lyrics lend a story to folk and roots music enthusiasts and bring an energy that swells into dynamic jams pumped from the heart of the psychedelic 60s. Though both fourth generation New Mexican, it was after Jhett Schiavone began his acoustic songwriting in Hawaii that he met, married, and began writing with western desert flower, Callie Sioux.
Gleewood has averaged more than 200 shows per year since their first album release in 2014 and has opened for number of acts including, Southern Rock legends: The Marshall Tucker Band and today's Psychedelic Rock authorities: Radio Moscow. While their new album, "Sweet, Sweet Time," makes obvious nostalgic nods to vintage folk rock bands like The Animals, Buffalo Springfield, and Lindisfarne, it courteously dismisses boundaries with dynamic and progressive songwriting. Garbed in silver, turquoise, and denim, Gleewood leads with vocal ingenuity and an uplifting stage presence to bring a southwestern patina to the good, the bad, and the blues.
________________
https://www.facebook.com/gleewood/
http://www.gleewoodmusic.com/
https://www.youtube.com/watch?v=OGe_VFDxZxI